Positive Thought - This Is Not A Workshop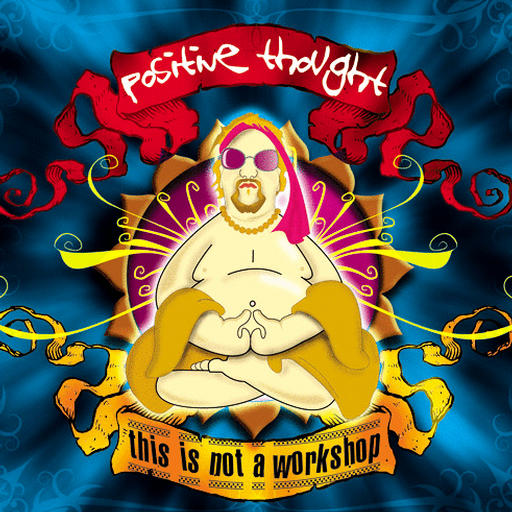 Quote :
Artist: Positive Thought
Title: This Is Not A Workshop
Type: Album
Label: UP Records
Url:
http://www.uprecords.com.au
Genre: Psychedelic
Style: Morning Psy-trance
Rel.date: 13.05.2009
Str.date: 06.03.2009
Catalog Nr: UPRCD006
Medium: CDDA
Grabber: EAC 0.99 prebeta 4
Encoder: Lame 3.97 -V 2 --vbr-new
Quality: VBRkbps / 44,1kHz / Joint-Stereo
Tracks: 12
Length: 72:47
Size: 101,94 MB
Release Notes:
Here for your listening pleasure is the debut album from Aussie producer Positive Thought! Algernon Renton aka Positive Thought aka Jeremy Pritchard aka Yeti has been cooking up little audio brownies in his rainforest studio for quite some years. He sits just right of the fridge and just steps away from where the earl grey tea is stored, to maximise productivity. Positive Thought presents us with his own blend of refined morning psy-trance, a perfect representation of the region he calls home. Huge, clean production and positive sounds help to make this album an instant classic of morning psy. This is definitely not a workshop but we believe it will still make you feel good.
Tracklist:
01. Intro 02:31
02. Bakers Oven 06:07
03. Inner Spiral 06:14
04. Hangover Cure 06:34
05. Bizzy 06:40
06. Autum 06:24
07. Pollen 06:16
08. Trouser (with Active Audio) 06:39
09. Snapper 06:15
10. Sort your rig out mate (with Nitro) 06:45
11. The Hardy Ave Mozzie 06:44
12. Expendable Youth 05:38
_________________